The Ninja NC501 CREAMi
Indulge in a realm of frozen delights with the Ninja NC501 CREAMi Deluxe Ice Cream & Frozen Treat Maker – an exquisite culinary companion that embodies the essence of innovation and joy. This remarkable appliance stands as a testament to the fusion of modern design and practicality, making it an essential tool for anyone, especially if you have kids.
Imagine The Possibilities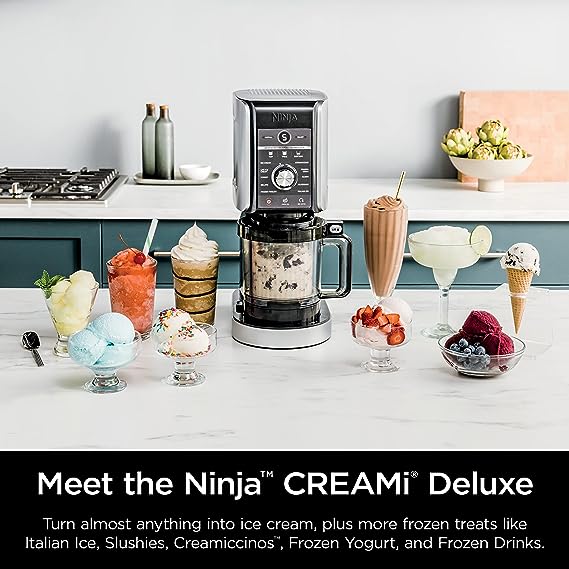 Step into a world where imagination knows no bounds, and the possibilities of frozen confections are as limitless as your creativity. The Ninja NC501 CREAMi Deluxe invites you to explore the art of crafting your own ice cream masterpieces, sorbet symphonies, and frozen yogurt fantasies, all within the comfort of your own kitchen. This appliance is more than just a treat maker; it's a bridge between cherished memories and contemporary convenience.
Click here to see the Ninja NC501 CREAMi at Amazon
Meticulously Designed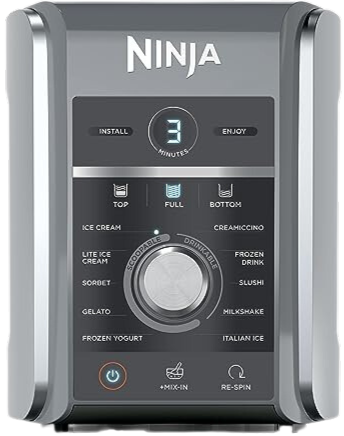 Every detail of this wondrous machine is meticulously designed to cater to your decadent desires. Its user-friendly controls ensure that the process of concocting frozen delights is a seamless experience, reflecting the ease and adaptability that are vital in today's appliances. Amidst your daily challenges, this treat maker offers a respite – a chance to create, to innovate, and to embrace the therapeutic art of dessert making. The Ninja NC501 CREAMi Deluxe becomes a beacon of connection in your family, an instrument that transforms ordinary gatherings into extraordinary moments of joy and togetherness.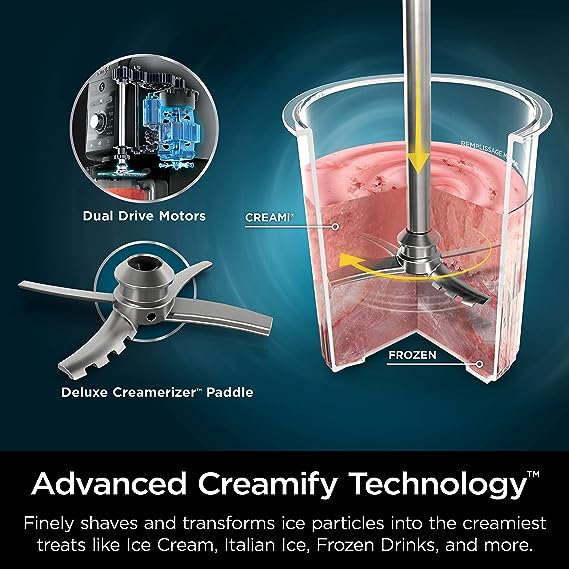 Conclusion
In a world of constant evolution, this appliance remains a steadfast companion. The Ninja NC501 CREAMi Deluxe Ice Cream & Frozen Treat Maker not only produces delectable desserts but also embodies the resilience and creativity today's families, inspiring you to embrace new possibilities, and savor the sweet taste of successful treat making.